How do I know what version of Excel I have installed?
Whenever you need to troubleshoot Excel issues, the first thing you should do is check whether you have the latest version available. A question I get asked a lot is, "How do I know what version of Excel I have installed?"
In the following article, I will try to help you find the version of Excel installed on your computer. While this is a simple task, the process is different between Excel versions.
This guide is intended for Windows users. If you are using Mac, please check this article from Microsoft.
What is the latest version of Excel
The latest version of Excel is found in the Microsoft 365 subscription. This version always has the latest features and is the first to be updated. Alternatively, Excel from Office 2021 Pro Plus is the next best thing you can get right now.
If you wonder what version of Excel you are using, continue reading.
Excel for Microsoft 365, Excel 2021, 2019, 2016, 2013
From any opened workbook, click on File.
Then, select Account from the left menu.
Lastly, click on the About Excel button located under Product Information.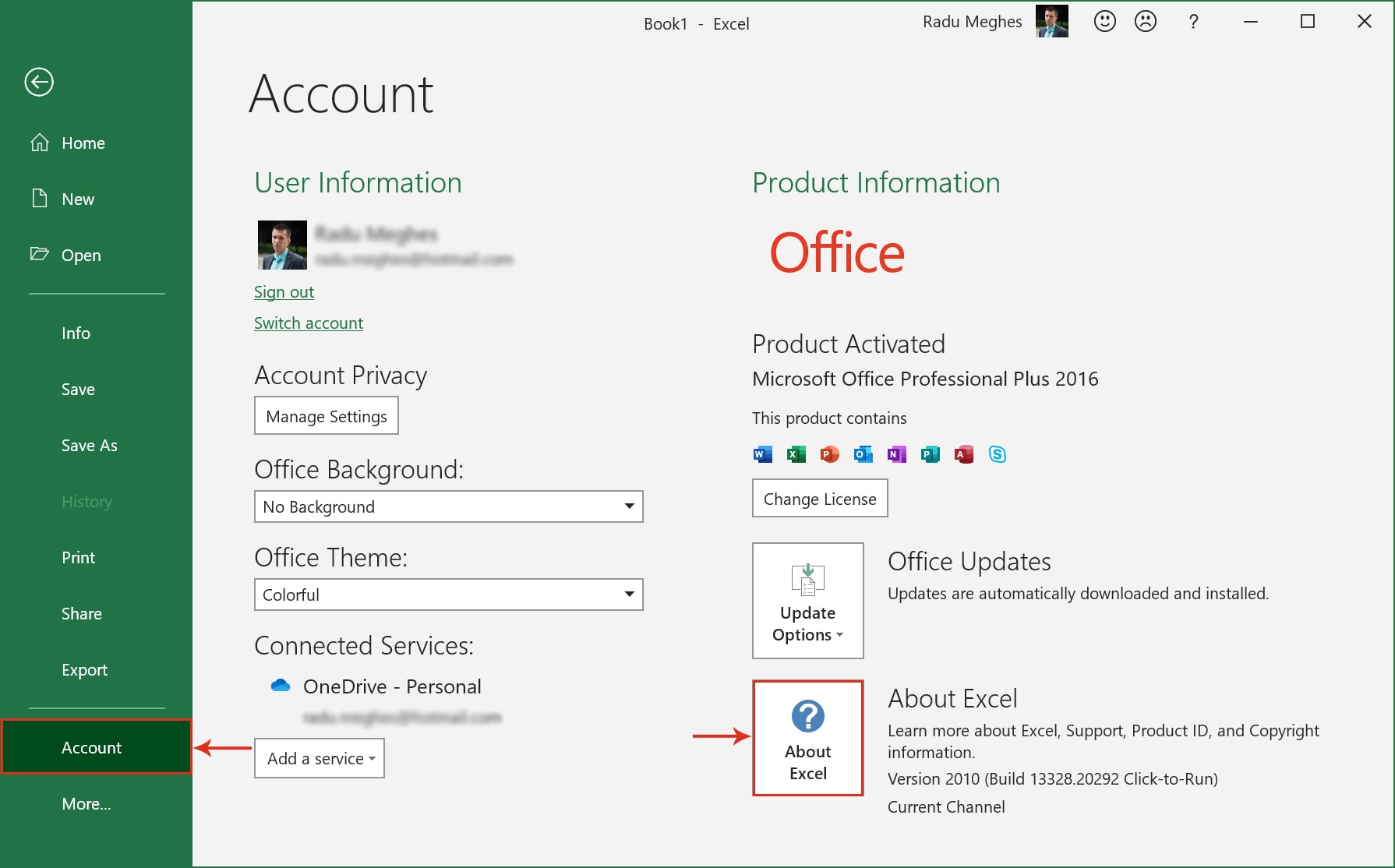 The Excel version will be visible on the new dialog box, between parenthesis after the product name.

There may be slight differences in the interface between versions, but the steps are the same.
Excel 2010
Click on the File link from the top menu.
Then, select Help from the left side menu.
The version of Excel is displayed in the About Microsoft Excel section from the right side. You can also press the Additional Version and Copyright Information link for more details about your Excel version.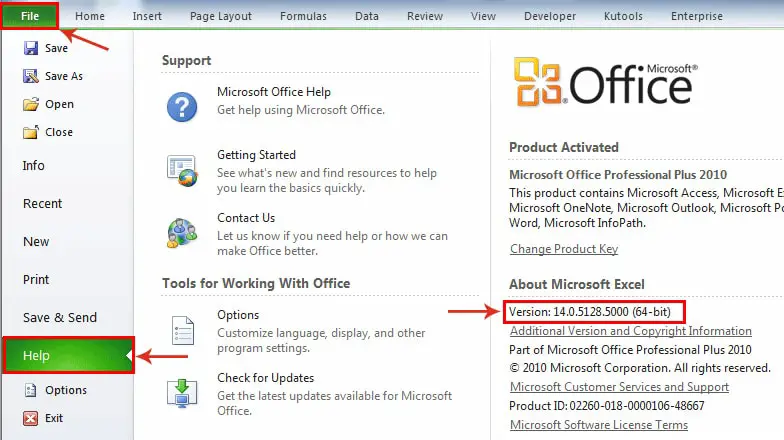 Excel 2007
Click on the round Office icon.
 Then, press the Excel Options button.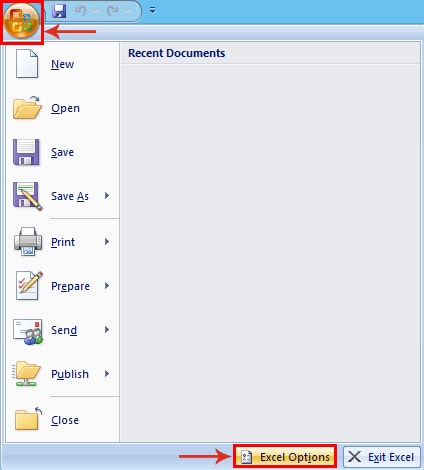 Finally, select Resources from the left side panel.
The Excel version is displayed in the about Microsoft Excel 2007 section.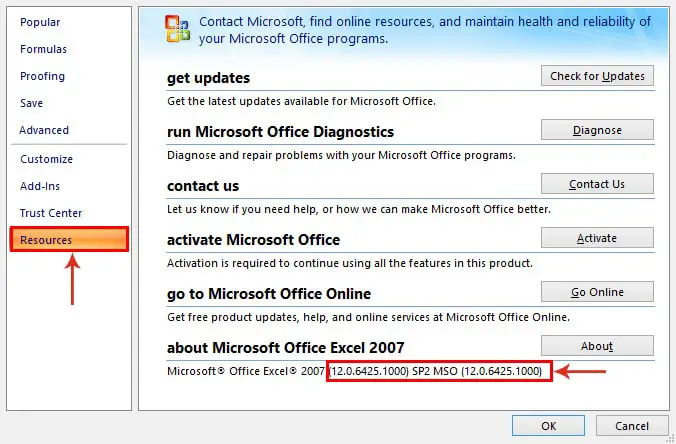 I hope that after reading this article you are able to confidently answer the questions "How do I know what version of Excel I have installed?" if your colleagues are still struggling. If you are looking to improve your Excel skills, then I strongly suggest that you read some of my articles describing common Excel formulas.